Watonwan County Humane Society

Watonwan County Humane Society
The Watonwan County Humane Society was formed in 1997. We are dedicated to caring for and rehoming unwanted animals in our county, primarily dogs and cats. We rehome about 200 animals a year. We are an all volunteer organization and are always looking for more help!
Watonwan County Humane Society 507-942-7387
PO Box 346
1309 Weston Ave N
St. James MN 56081
Peg - 507-380-5884
Sue - 507-779-4557
petcompany@hotmail.com
www.petcompany.petfinder.com
Powered by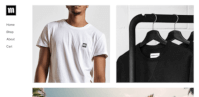 Create your own unique website with customizable templates.